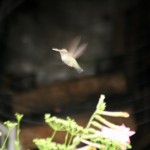 by Avis Licht
In California June is a busy time in the garden.  Some plants are already in and growing, some need to be planted and some need to be sown.
All the highlighted links will lead you to more information on that topic.  There is lots of information here. So come back often.
My broccoli has been setting beautiful heads for the last month and now the side shoots are ready to be harvested.  Chard, carrots, kale, lettuce, strawberries, blueberries and raspberries are all making their colorful entrance to the table. Freshly harvested food makes even the simplest meal a taste treat.
Herbs are the piece de resistance of the garden.  Easy to grow, beautiful, healthy and tasty, they make every meal more flavorful and healthier.  If you only have time or space for one plant, make it an herb. Rosemary, basil, cilantro, parsley, chives, tarragon, oregano, mint – they are easy to grow and add vibrancy and health to your food and to you and to your garden.
In June, I go out every morning to harvest berries of all sorts for breakfast.  It's a great way to start the day.
I grow flowers not only for their beauty, but because they provide food for bees, hummingbirds, butterflies and other important pollinators in the garden.  The more diverse your garden, the healthier it will be.
Be sure to visit my online store if you want tools, seeds, compost bins, gardening gloves and much more.  Whatever you find in my store, I personally recommend.