It's time to start planning your Spring Garden!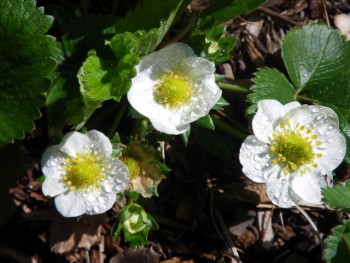 And lucky for you I've written just the right booklet. It's called The Spring Garden Made Easy.
At $4.99 it's definitely the best deal around. Take 40 years of experience, condense it into 20 pages of easy to follow garden advice
and Voila, you're ready to plant your beautiful, tasty and nutritious garden.
"Avis has condensed over four decades  of gardening skill into one information-packed handbook. This is important reading for the beginning gardener. You will skip making many mistakes by reading this attractive handbook first." Robert Kourik, Author of Your Edible Landscape – Naturally
Be sure to sign up for regular updates to my blog: