Finally! Here at last! A streamlined, easy to follow e-book on how to start your spring garden. It covers climate, choosing your site, soil types, what to plant,  compost and irrigation.  After forty years of gardening it's hard to know what not to share.  In this book I've winnowed down the information for novice gardeners to encourage and guide them to successful food growing at home.
This is a 20 page guide to get you started on your edible landscape.  If you have enjoyed my blog, be sure to get my booklet. $4.99- such a deal!
IMPORTANT NOTE! Once you go to Pay Pal and pay them, it will send you to a page thanking you.  There is a link on the bottom of the page that you must click to return to my site in order to download the book.  It's not clear at all on the Pay Pal site, but there doesn't seem to be a way to make it clearer.  Thanks for your patience and THANKS! for buying the book.  I hope it helps and inspires.
"Avis has condensed over four decades  of gardening skill into one information-packed handbook. This is important reading for the beginning gardener. You will skip making many mistakes by reading this attractive handbook first." Robert Kourik, Author of Your Edible Landscape – Naturally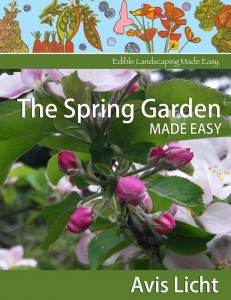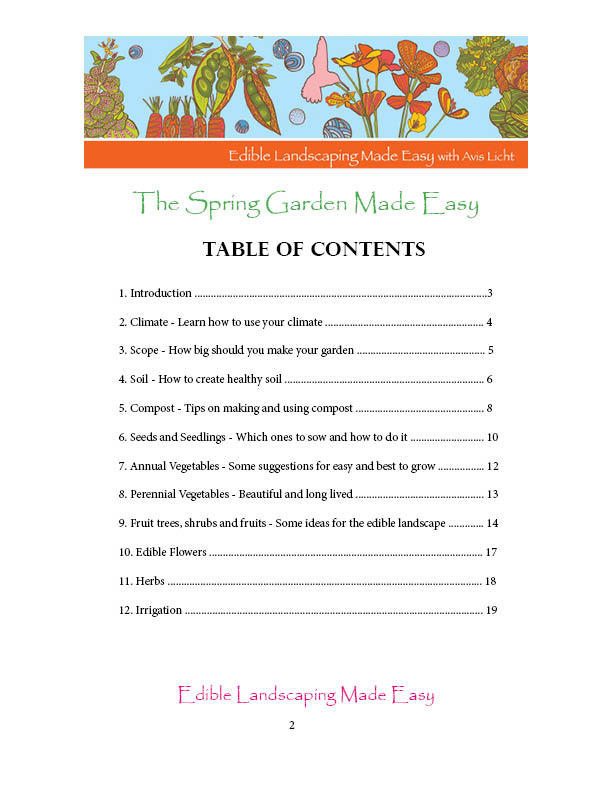 Here's what people have said about the website and my writing:
Avis, this is beyond helpful! You have surpassed Sunset Magazine with your blogs and images. I'm making many of the mistakes you listed above and will be starting over in the garden this weekend with my beets. Thanks so much! G.N.
Excellent article in every aspect! Well detailed and loaded with useful information. I like the idea of 1/2 inch wire mesh in the bed to keep the gofers out. But not just that, the design is beautiful and very practical. And yes, a careful and thoughtful planning goes a long way. Thanks for a wonderful post. M.B.
I am fond of gardening and this is my good luck that I found your site; I read all your posts and I am very excited to read new posts from you. It will be very useful to me. E. O.
Hi Avis, What a wonderful website! The edible landscaping has become so fascinating for many gardeners, who found so many benefits by growing food producing plants, instead of just ornamental. The commercial strawberry growers are sprinkling the field with water before a hard freezing, to protect the crops. The water is freezing making a layer of ice on the plants, thus protecting the plants from damage.
            I love your well written article, with rich content and detailed information. Excellent advice. I enjoyed the reading.
           Thanks Avis,
Mike