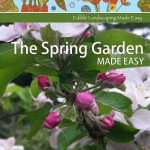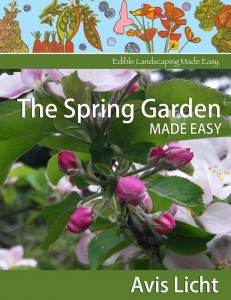 Finally! Here at last! A streamlined, easy to follow e-book on how to start your spring garden
. It covers climate, choosing your site, soil types, what to plant,  compost and irrigation.  After forty years of gardening it's hard to know what
not to share.  
In this book I've winnowed down the information for novice gardeners to encourage and guide them to successful food growing at home.
Alan Chadwick was a visionary: eccentric, knowledgeable and formidable. He was also my gardening teacher.  He was a master and we were the apprentices, in the old fashioned sense of the word.  We worked long hours, from before the sun rose to sunset.  We learned about seeds, soil, flowers, herbs, fruit and service.  Service to the earth.  Following the laws of nature to ensure healthy, beautiful and bountiful gardens. Always organic, but much more than that, Alan looked deep into the relationships between plants, animals and humans.  My blog and this e-book is the culmination of years of gardening.
Robert Kourik author of  "Your Edible Landscape – Naturally" has this to say:
"Avis has condensed over four decades of gardening skill into one information-packed handbook. This is important reading for the beginning gardener. You will skip making many mistakes by reading this attractive handbook first."
You can buy "The Spring Garden Made Easy" now for only $10, by clicking on the button!
Buy this e-book for the price of a movie. It will be just as entertaining, only without the popcorn.
Those of us who had the privilege of working and studying with Alan now have the obligation to share what we've learned.  I hope in this blog, to do just that.  Each topic, a window into a way of working in the garden, simply, carefully and with intention to do no harm. I hope in the e-books that I write, that you can begin to see a little into that world. Of course, the most important part, is the teachings of the gardens themselves.  Open your eyes, ears, nose and mind and learn something new everyday in the garden.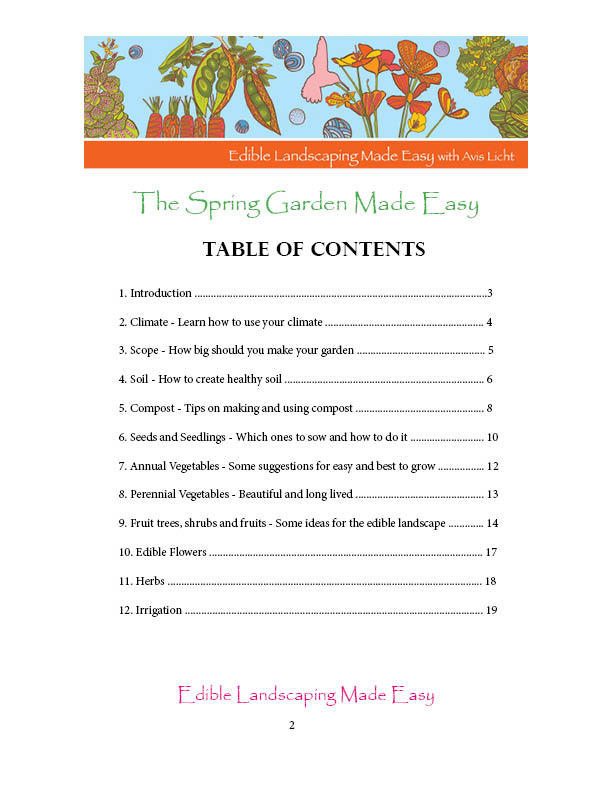 The first book, The Spring Garden Made Easy, is aimed at helping you start out, one step at a time to be successful and inspire you to keep going. There will be set backs – snails, earwigs, gophers, deer, they all want a part of your garden. We learn to how to keep them from getting too much and even how to share. Click on the Buy Now button above or on the right side of the web page and you can download it immediately.My hourly consultation is definitely more than $10, which is the cost of the book.  Since I can't be with all of you in your garden, take this opportunity to pick my brain by buying the book.  Be sure to sign up for the blog as well, it's free and it's got lots of information.  I always love to hear from my readers.  Leave me a comment and let me know how your garden grows.In the joy of gardening, Avis
P.S. If you're reading this in your email, you won't see the website.  So click on the title and it will take you to all my posts.