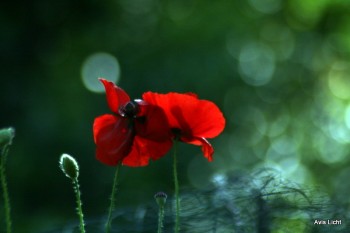 by Avis Licht
The historic drought we are having in California has us thinking deeply about how to use less water in our daily lives, including, or maybe, especially in our gardens.  My passion in the garden is growing food beautifully.  Many of my clients and friends have said they won't be putting in a vegetable garden due to the drought.  But this is not necessarily the best or only way to reduce our water uses.  Last summer, I was tempted to reduce the size of my veggie garden, but couldn't bring myself not to plant it.  By careful observation of weather and soil conditions, and excellent use of drip irrigation, I managed to reduce my water use by 30 percent and INCREASE my yield. It's all about paying attention.
Here are five easy to follow and powerful methods for reducing water use:
1. Soil: Incorporate compost and or manure into your soil and then mulch it.
The more humus you have in your soil, the better water and air retention you have – the healthier your plants will be and you will use LESS water! Read this post to learn more about compost. Here's information on mulching.
2. Sun: Put the right plant in the right place.
This may sound obvious, but many people do not actually notice the path of the sun in different seasons. Put sun loving plants in full sun, and partial sun plants in protected areas.  By watching where the sun is and where shadows fall in different seasons you will find that you are much better prepared in properly plant placement.  In the winter the sun is much lower in the sky than in summer and will cast different shadows.
3. Wind: Wind causes plants to transpire more water.
The windier the day, the more water the plants use.  Consider different methods of wind protection including: fences, hedges, buildings, and row covers.
4.Drip Irrigation: The right irrigation system will make a huge difference in the amount of water used.
Drip irrigation needs to be done correctly to keep the plants healthy.  You need to divide your garden into different zones, so that plants with similar needs are together. Of course, you will then have to set the timer for the right amount of time for the water you need. And yes, this will take some time to figure out.  There seems to be no end to the information necessary to make good choices. Robert Kourik has written a wonderful book on best drip irrigation practices. You can buy it straight from the author.
5. Smart Controllers: Weather controlled irrigation timers automatically adjust for temperature and rain.
Not everyone can get a smart controller, but if you live in drought areas, you might really want to think about getting one of these. Some controllers operate from a site based weather station that comes with the timer or from a satellite feed. They read the temperature, the rain fall and automatically adjust the watering amounts.  You need to program your controller by hand for the optimum water needs of each station, then the timer can adjust the times.
This Hunter is what I use most often for my clients.  It is easy to set up and very reliable:
These are the easiest and most effective ways to start saving water and keep your garden healthy and strong.  Of course, there are many more parts to keeping the garden growing sustainably that I'll talk about in future articles, including the pros and cons of rain water catchment, grey water and container planting.
Stay tuned and keep coming back for more.